Hello Beautiful & THANK YOU for visiting my blog.
I hope you enjoy some of my must-have vacation beauty & sun essentials.
Products listed can be found directly from brands, Ulta/Sephora.
First off, I have to shout out my girl for getting me glow ready..there was no way I was getting into a bikini coming out of Winter in Chicago, without a spray tan.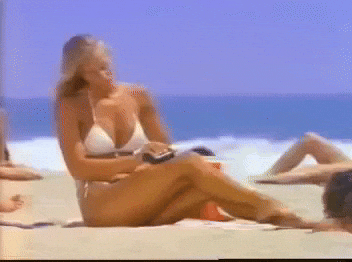 Miray Youseph is a spray tan specialist that customizing your special color. This was the first time she sprayed me and my color was amazing. She travels to you which was so convenient; especially if you have little ones running around.
Set up to break down, took 15 minutes and I was glow ready.
Follow her on Instagram @Mirayyouseph for more info.
Just here to show off my tan ☺️😝
Ok ok...Let's start with Sun Protection.
Its hard to find a good sunscreen for me so once I find something I like I stick to it. I've tried a bunch and they either make me break out or it burns (my face) upon application.
Supergoop Glow Screen has amazing ingredients & they have one that delivers instant glow. If you aren't into the glow they have different finishes for different skin types.
Available at Sephora
$36
Shiseido 50+ $49
Shiseido has been in the sun protection game for a while and they do it well! Lightweight, great ingredients & packaging. Also comes in oil free & dewy option.
UV protective foundation SPF 36
From Shiseidos site:
A travel-friendly SPF compact foundation that delivers a powdery finish.
•Broad Spectrum •Sheer to Medium
•Finish Matte
Love this 'no mess' compact for summer, easy to control oil or shine.
*Compact sold separately
Think Baby
$18
Target
Think Baby is what I use on my littles but most of the time baby sunscreen is better ingredients then most on the shelf so I'd prefer to use this on myself if I don't have my preferred products on me.
Bali Body Tanning Oil + SPF 6
$21
This was my first time trying this tanning oil and although a little pricey for the size; I love the ingredients and the subtle Watermelon scent.
They also have a shimmering oil that I want to get my hands on next.
You can buy this tropical oil right off their Instagram at @Balibody. Ulta has some products but not all.
Vita Liberata
$38 on Amazon
This is like an Instagram filter for your body.
It adds temporary color & blurs imperfections (this is amazing if you have spider veins on your legs).
Its perfect for when you want to show off a little skin for the night and add a little sheen.
I use to purchase from Sephora but it looks like they don't carry this product any longer. Since I only usually use this on my legs I might buy off Amazon to test out. It was a little harder to track down since Sephora took it off the shelves.
The Airbrush Girl tanning Mousse + Mitt
Add her on Instagram @Theairbrushgirl
I travel with my all time fav tanning mousse because I knew I would be going in the pool and the chlorine strips off your spray tan. Deena is a Spray Tan Specialist with a studio in Park Ridge & Wilmette and also sells her own Organic body products. This mousse is legit like coming back from Miami in a bottle. I use the Medium and I can't be more obsessed with the color.
Estée Lauder Double Wear Foundation. $44
This is an OG foundation for me. Medium to full coverage. Amazing for warm or hot weather. Its water proof, cry proof, oil free and non-comedogenic. I've used on many Brides celebrating outdoors in the heat. Wears & photographs beautifully.
Bare Minerals
Loose Foundation Powder
$33
This is also one of those OG products I keep coming back to.
•Evens out complexion
•SPF 15
•Controls oil
My favorite thing about it is the finish. It doesn't really have a shimmer but it has a high sheen- I probably sound like a broken record cause I always say this but sheen (can) mimick hydration if used correctly, and again- I'm all about the Glow baby.
Laura Mercier Setting Powder
$39
I cannot say enough amazing things about this setting powder. Its tripled milled which means it's grinded down to the thinnest possible powder and it makes for such a velvety soft finish. It keeps and sets your foundation in place all day. I've tried others and always come back to it.
Jordan Essential Body Butter
$20
Off their website:
"Jordan Essential's fragrances and essential oils are blended with nontoxic, phthalate-free ingredients."
This is one body butter I can't live without. I use it year round (I'm dry) and especially for after sun care. The sun can dry you out if you over do (which I always do 🤪) so you have to put that moisturize back in. It also extends your tan which I am all about if you have not noticed by now.
https://shop.jordanessentials.com/#/shop/detail/21048/from/900151
KOPARI
$36
This Kopari oil cause I love the ingredients & all about the gold shimmer + 50 SPF.
The following products are on my would buy list.
Thank you for reading through my summer favs. If you have a summer skincare must have please drop them down below in the comment section.
Happy Summer!
Xo,
Vivian.
🤍